African Refugees Foundation (AREF)'s major activities cover:
Expanding the Training of Mediators and Peace Educators for African Communities. Especially through educational institutions remains a priority.
Apart from the major activities of engaging in discussions, AREF is known for its innovative adoption of drama and culture in peace education all over Africa.
Performances like 'The Arbiter' created by Segun Sofowote and 'Drums of War' by Ojo Rasaki-Bakare have been organized at various fora aimed at sensitizing the public on the need for peaceful co-existence.
Another major activity is promoting public deliberation within civil society. AREF's effort in this regard is the use of 'Deliberative Democracy' (a project which brings public initiative to bear on issues and decisions affecting their lives).
Deliberation is a special kind of talk, because it produces another pathway to act. It means to weigh carefully the various consequences of each available option for action: as well as consider the views of other parties involved.
AREF organized a public presentation of an Institutional Development and Endowment Initiative In 2009.
The aim is to assign specific programs and projects to potential endowers over a given period of time. This will equip the Foundation in sustaining her peace initiatives as well as meet future challenges.
Our collaborative efforts with the United Nations High Commissioner for Refugees (UNHCR), United Nations Development Programs (UNDP), Daily Times of Nigeria (DTN), Japanese Embassy Lagos, Peace Education Institute, Helsinki, Finland, African Union (AU), First Bank of Nigeria Plc, Lagos State University (LASU) and African Resource Development Centre, among others, had brought us here so far. The incidents of multiple IDPs nationally, is a major concern. AREF will continue to factor in credible solutions. To do this, we need everyone to be on board.
This is the time to address the incidence of Justice and Equity urging our political leaders at all, to eschew violence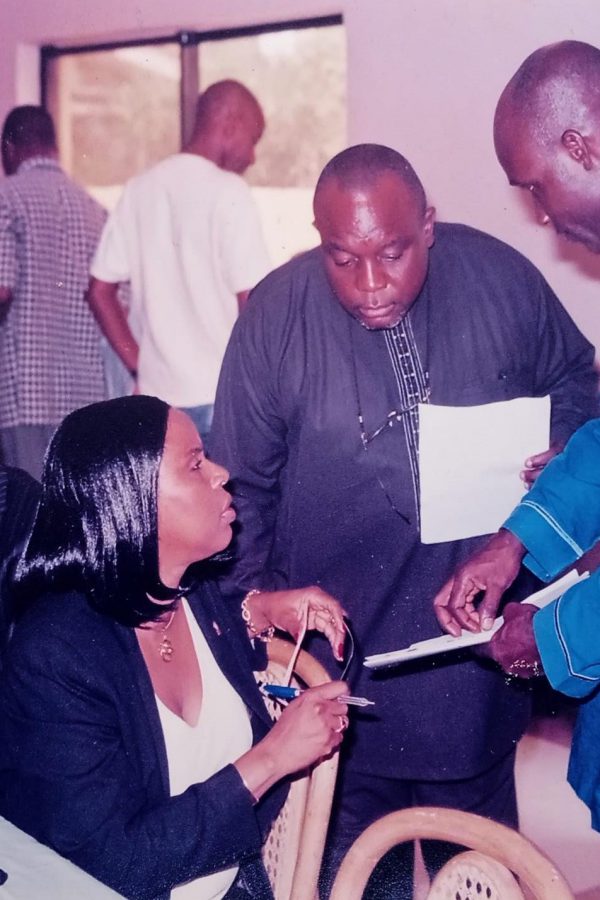 Some of our events in pictures